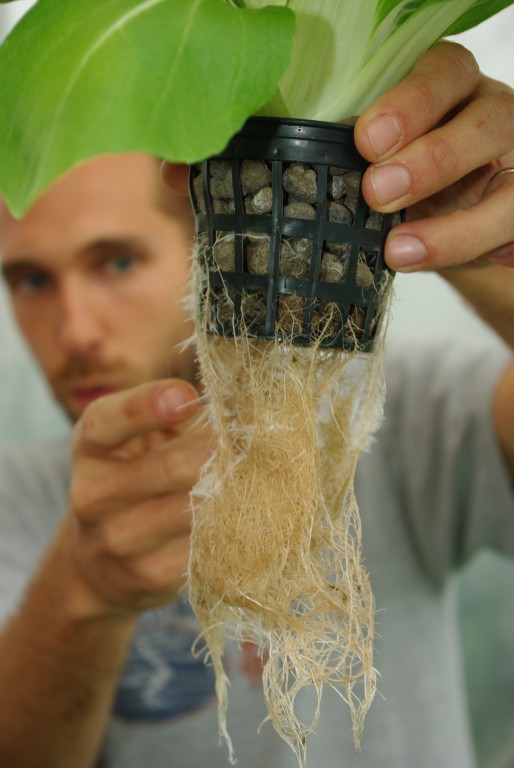 Going on a hydroponic adventure is not a simple thing. We speak knowingly, having launched into the adventure with little knowledge but a lot of curiosity!
Soon after the opening of our greenhouse, our first sowing and first harvests, we decided to it to people who, like us, wanted to understand and multiply this method of agriculture. In 2015, Les Sourciers is not only the first hydroponic greenhouse in France, but also a training centre ! Our training is growing from year to year, enriched by the hundreds of people we have met through them, and we hope that they will meet your expectations.
In addition to our training, we also wanted to open the doors of our greenhouse to people who were simply curious about our work, without wanting to embark on a micro-farm project ! A simple and friendly way for us to raise awareness about the benefits of hydroponics and talk about our work !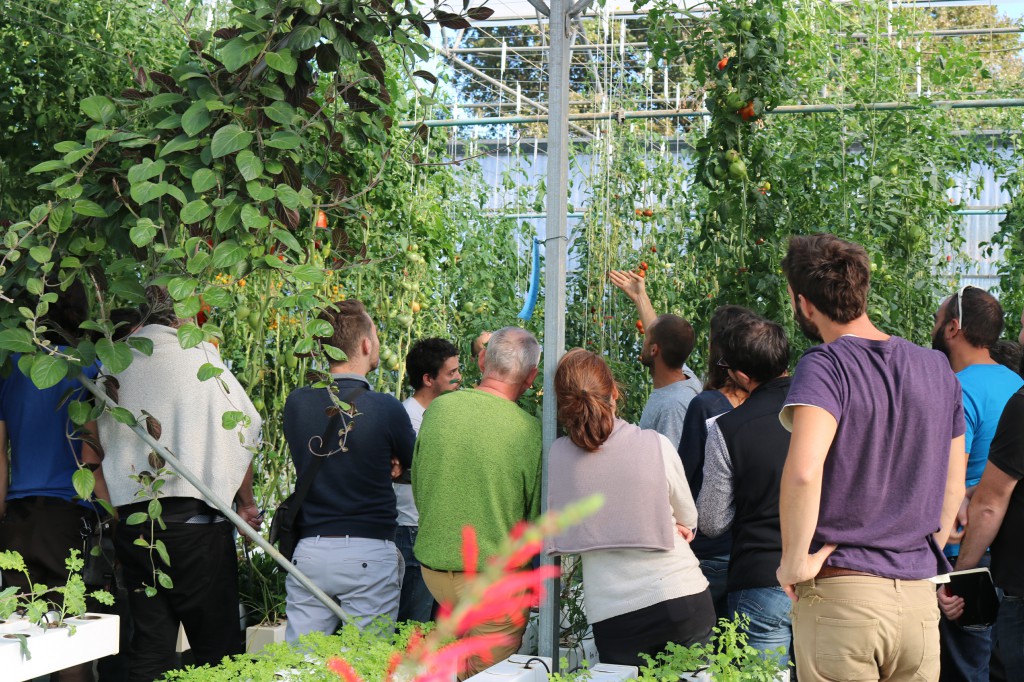 Since 2013 we have tried and learned, discovered and mastered the concepts of hydroponics. In 2016, we became trainers ! Boosted by our experiences and the many people we've met, those training are the key to discover, learn and master hydroponics gardening.
Want to discover hydroponics and the differences with organic hydroponics or aquaponics ? Want to discover our environment, discover new varieties of rare aromatic plants, old vegetables, and taste them? Want to ask us some questions ? Come and meet us during a tour of our micro-farm !
If you are wondering whether our training courses can satisfy you, we hope that these testimonials will convince you ! Here are a few of them and  you can find them all by clicking on the "read more" button. 
Thank you for your smile, your advice, your feedback, your willingness to transmit and your positive energy. The atmosphere was relaxed and I appreciated the opportunity to exchange with the trainers and the other members of the group. Lots of information about nutrition.
Thank you for your kindness and availability. I just have to create my company now, see you soon in the small community of hydroponists !
Very advanced and technical training. Precise and practical information. Also very complete : all the areas on which I was expecting answers have been covered. I had the clarifications I needed to specify my project.